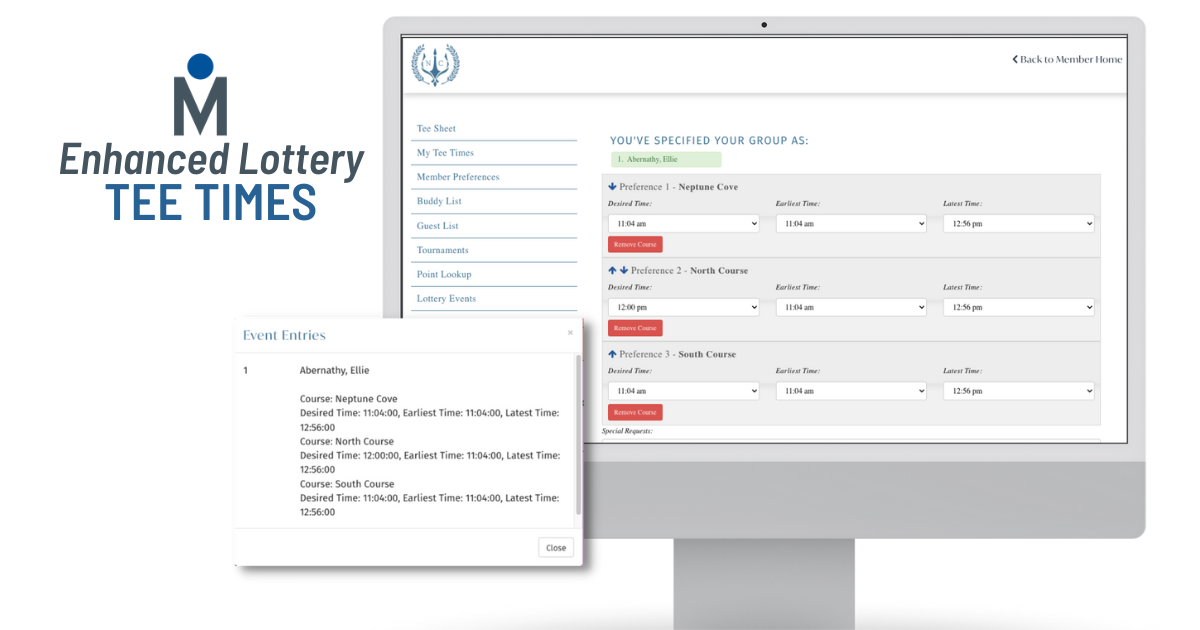 It's worth mentioning that in a few short days, it marks the one-year anniversary of the Enhanced Lottery Tee Times at MembersFirst, which has proven to be a tremendous success. In April of 2022, MembesFirst successfully launched Enhanced Lottery functionality which is fully embedded with its Tee Sheet, Communication and Website Applications.
With the cooperation of Medinah Country Club we felt the need to change the overall outlook on how lotteries are configured, managed, and accepted.
The early response from the core group of clubs utilizing the solution has produced streamlined operations with on-demand functionality, time saving tools via point of sale integrations and member/staff satisfaction with the easy to understand booking interfaces.