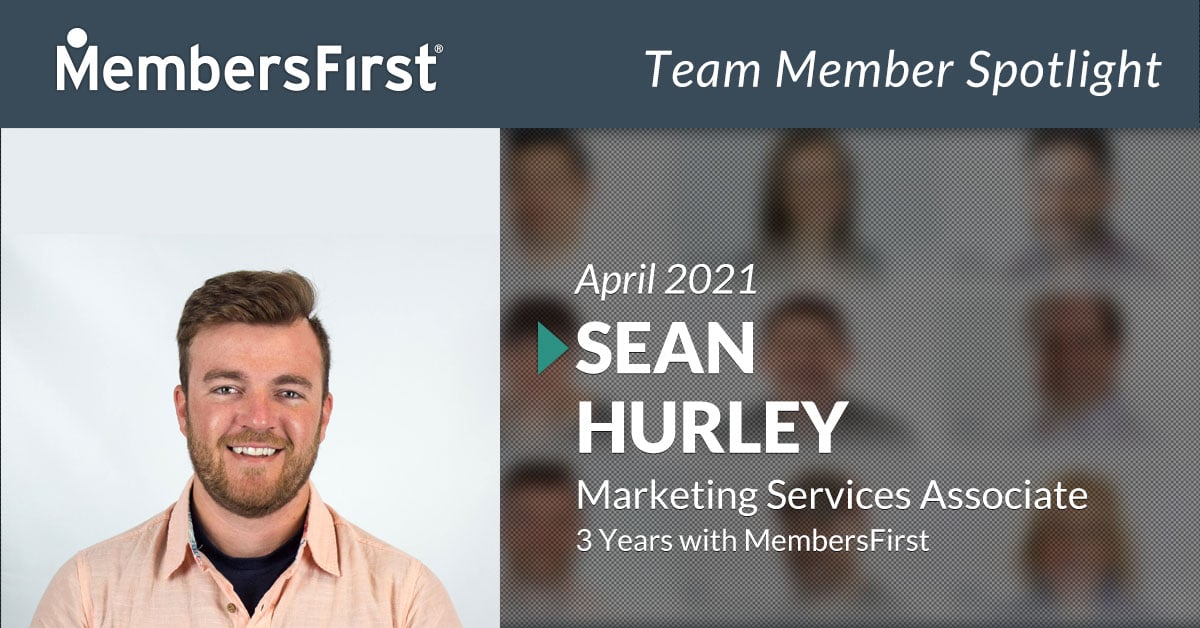 Get to Know Sean
Hometown: Marysville, MI
What do you like to do when you're not at work?
Going on dates with my wife and staying active playing sports

Where is the best place you've traveled to and why?
It's hard to boil it down to one place, so I will say my honeymoon traveling through Amsterdam, Paris, and London. We were able to experience so much and now love watching movies and saying things like "remember when we were there?"
Do you have any pets?
Yes, our Bernese Mt./German Shepard, Piper.
What is your favorite sport and/or team?
Tottenham Hotspur (English Premier League).
If you could learn to do anything, what would it be?
Fly a plane so that I can travel more.
What or who inspires you?
My wife inspires me.
Position
Marketing Services Associate
Years with MembersFirst
3 years
Briefly describe your role/responsibilities:
I am part of MemberFirst's marketing team and help carry out services for our clients such as CRM implementation & training/reviews, social media optimization and management, SEO implementation, content creation, campaign implementation, and more.
What's the best thing about your job?
I really enjoy working with our clients, providing solutions for them, and hearing them get excited about them.
What is your favorite thing about working at MembersFirst?
Everyone is a team player.
What has been your favorite project so far?
That's really tough to say. I enjoy any project where I get to communicate with our awesome clients, so I'll probably have to say CRM Implementations in general.
How do you define success?
I would find success as meeting or exceeding your own goals and dreams. What success actually looks like is up to the individual.
Why should a club work with MembersFirst?
A club should work with Membersfirst because of the people and attention to detail. The team at Membersfirst is a band of hard-working people that meet any client where they are and can make what can be an intensive experience, one that is enjoyable with a finished product that represents the club and its members perfectly.


Learn More About Marketing Services