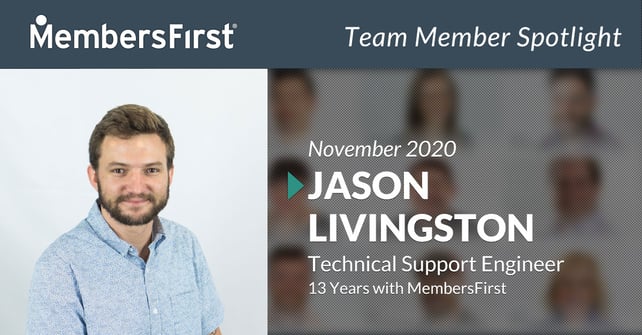 Get to Know Jason
Hometown
Acton, MA


Briefly describe your role/responsibilities
I support the Client Services team with technical requests as well as setup, support and maintain our integrations.


What motivates you to wake up and go to work?
I'm here to help everyone else's day be a little bit easier. Sometimes it's just getting a chat message that one of our CSM's needs help with something and that gets me moving a little bit earlier.


What do you like to do when you're not at work?
Play video games, go for walks, ride my bike, hang with friends, go to the beach, snowboard...wait is this a dating profile?


Where is the best place you've traveled to and why?
Rome, Italy - I was blown away by the amazing history and culture.


Do you have any pets?
No, but I have two bonsai plants.


If you could meet anyone, living or dead, who would you meet and why?
Freddie Mercury, he seems like a lot of fun to hang out with and if I brought him back to life I bet he would give me sweet tickets to the Queen comeback tour (post virus I guess?)


If you could learn to do anything, what would it be?
How to cure covid-19.


What was the last experience that made you a stronger person?
Attending Orange Theory fitness classes.


What or who inspires you?
My Dad, he's always been like a rock in our family.


What is your favorite thing about working at MembersFirst?
My co-workers.


What's been one of your proudest moments working at MembersFirst?
Being sent to Jonas Software Academy and representing MembersFirst.


How do you define success?
Getting an email or phone call from a client and having them thank me profusely for solving their problems.


Why should a club work with MembersFirst?
Clubs should work with MembersFirst because we offer the best customer service in the industry. I am a big fan of the "personal touch" that we do our best to implement with every single club. Every client is paired with a dedicated Client Services Manager who will get to know the ins and outs of the club and become more a part of their team versus just another vendor relationship.


Learn more about our dedicated client services team