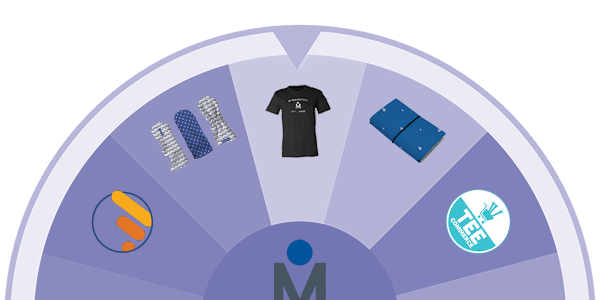 MembersFirst is giving you an extra reason to visit us online at the CMAA 2021 World Conference & Club Business Expo. The first 100 visitors that speak to a MembersFirst representative will have the chance to spin the wheel and win. There are a lot of different prizes including:

$250 Donation to Your Local CMAA Chapter Foundation
Win an entry into a draw for a $250 donation to your local CMAA chapter. Be the hero that your chapter needs to help fund the next social or educational event!

Website and Google Analytics Audit
Work with a MembersFirst expert to uncover ways you could improve your website and power up your search engine rankings. This a perfect time to get your most powerful marketing tool, your club website, primed for the 2021 season!

MembersFirst Swag Prizes
Represent the Award-Winning Agency for Private Clubs with amazing prizes. You could win a MembersFirst T-Shirt, Headcover, or Passport Holder.

A Virtual Store Set Up and 1 Year Subscription from Tee Commerce
Tee Commerce designs, builds and manage online stores for the club industry. Give your members the an online place to shop for club branded apparel, equipment and swag.
Watch a special message from the MembersFirst Team and be sure to visit us at the CMAA 2021 World Conference & Club Business Expo, March 8-12, 2021!