Adds accounting, inventory and point-of-sale capabilities to growing suite of club services
Wayland, MA - February 23, 2012 ‐ MembersFirst® Inc., a leading provider of website design, development, and internet marketing services to hundreds of member-based organizations, today announced it has acquired Clubspan, the club industry's most innovative and user friendly club management software solution.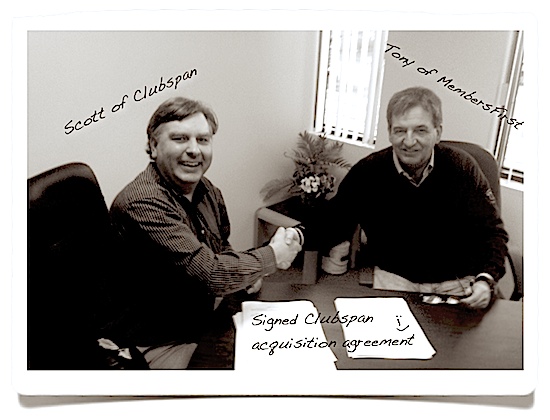 We are thrilled to be able to add the Clubspan club management software solution to our expanding portfolio of industry leading products and services, said Tony Baudanza, President & CEO of MembersFirst. This acquisition brings us one giant step closer towards our goal of offering an end-to-end solution for clubs that is simply unrivaled in the industry.
Baudanza added that it wasn't only Clubspan's accounting, inventory and point-of-sale software that made it such an appealing acquisition target, but also its people. Clubspan was founded by club industry professionals with over 30 years of combined club management experience, said Baudanza. They are extremely passionate and knowledgeable about their product and the industry and will be tremendous assets to both the MembersFirst team and the clients we serve.
The Clubspan product will be fully integrated into MembersFirst's MRM™ (Member Relationship Management) platform to form MembersFirst Club Management™. The end result will be a real-time, flexible and easy to use solution sure to both help clubs increase revenue through targeted member marketing and reduce costs through the use of a single technology partner.
We are extremely excited to be joining forces with MembersFirst, stated Scott Wallat, founder of Clubspan. As club managers, we designed and developed this product out of sheer frustration. What we experienced were club management products that were overpriced, difficult to use, limited in their functionality and short on providing valuable business intelligence data. Once club professionals have an opportunity to experience MembersFirst Club Management™, they'll wonder how they ever lived without it.