Offering Process and Technology Solutions to Member-Based Organizations in the Leisure, Private Club and Hospitality Industries
September 18, 2012 - Boston, MA ‐ McGladrey LLP, the nation's fifth largest provider of assurance, tax and consulting services and leading provider of full-scope technology consulting and finance and accounting services, recently announced a strategic relationship with MembersFirst®, a leading provider of end to end technology solutions and services catering to private clubs.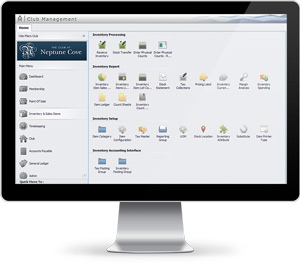 Under this relationship, McGladrey will become a value-added reseller (VAR) of MembersFirst Club Management™, the industry's leading club management solution. MembersFirst Club Management™ has recently been fully integrated into the company's core MRM™ (Member Relationship Management) platform to create a real-time, flexible and easy to use solution that will help clubs increase revenue through targeted member marketing and reduce costs through the use of a single technology partner.
As we worked with our private club clients to understand their business requirements, we recognized the opportunity to partner with MembersFirst® to jointly help them improve their club management and finance operations, said Jim Cashin, McGladrey's national leader of Business Process Outsourcing services. We quickly realized the depth of MembersFirst® solutions combined with its development platform, configurability, and industry-specific functionality was clearly an excellent option.
We are thrilled to partner with McGladrey around our leading club management solution, said Tony Baudanza, President and CEO at MembersFirst®. This new relationship enables clients to focus on their core business by removing accounting, inventory, point-of-sale, and software integration challenges and provides an opportunity for McGladrey consultants and MembersFirst® to work collaboratively with clubs to create new business opportunities while streamlining operations.
About McGladrey
McGladrey LLP is the fifth largest U.S. provider of assurance, tax and consulting services, with nearly 6,500 professionals and associates in more than 70 offices nationwide. McGladrey is a licensed CPA firm, and is a member of RSM International, the sixth largest global network of independent accounting, tax and consulting firms. For more information join our Facebook fan page at McGladrey News, follow us on Twitter @McGladrey and/or connect with us on LinkedIn.
About McGladrey Technology Solutions
McGladrey understands how people, processes and technology interact to ensure organizational effectiveness. By combining technical expertise and business savvy with a full scope of IT services, our consultants can assess complex situations, and devise and implement effective solutions quickly and cost effectively. For more information, join the McGladrey Technology Services Facebook Page, follow @McGladreyTech on Twitter and/or visit the Technology Services page.