Even if club life isn't completely back to normal, the reopening of the majority of clubs around the country has been a positive first step. With that, likely comes a new set of policies and procedures that club management and members will need to follow; different from anything clubs have experienced before. Keeping everyone updated and informed about club operating procedures is and will continue to be a top priority. The following three technology tools can be used as a part of an effective club communication strategy.
Your Club Website
Your club website has hopefully been the place that members have gone before and during the COVID-19 closures to get the information they needed about the club. Keeping the site up-to-date, with both operational updates and fun club news, will help keep your members engaged and informed. This is a time to be clear and transparent while at the same time using a compassionate tone.
Build Your Club's Own COVID-19 Resource Center
To help focus where members can get information about club policy, new procedures, and anything related to how the club is dealing with COVID-19, we recommend a dedicated page within your website. This page should be featured prominently on your site and could be linked to from a site banner or on the member's login page. The information included on the resource center will be different for each club but we suggest you include:
Ongoing announcements
Frequently Asked Questions
Facility hours including what's open and closed
The standard of cleanliness that will be executed
New reservation procedures if applicable
Live Chat - Members can ask questions to club staff directly through the website
Your Club Mobile App
Your club mobile app has the advantage of being a timely and direct communication tool with your members. If you have urgent news, updates, or announcements, use a push notification sent via the mobile app that links back to your Resource Center.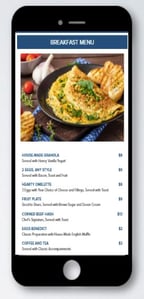 Online food ordering for pickup and takeout, might be the only options right now for many clubs while others may want to continue offering this service to their membership. Your members can use the mobile app for pickup orders, takeout and delivery, which will eliminate the need for menus and physical chits.
Depending on current or new reservations required at the club, members can use the app to make bookings for club activities like:
Golf
Driving Range
Pool
Fitness
Tennis
Dining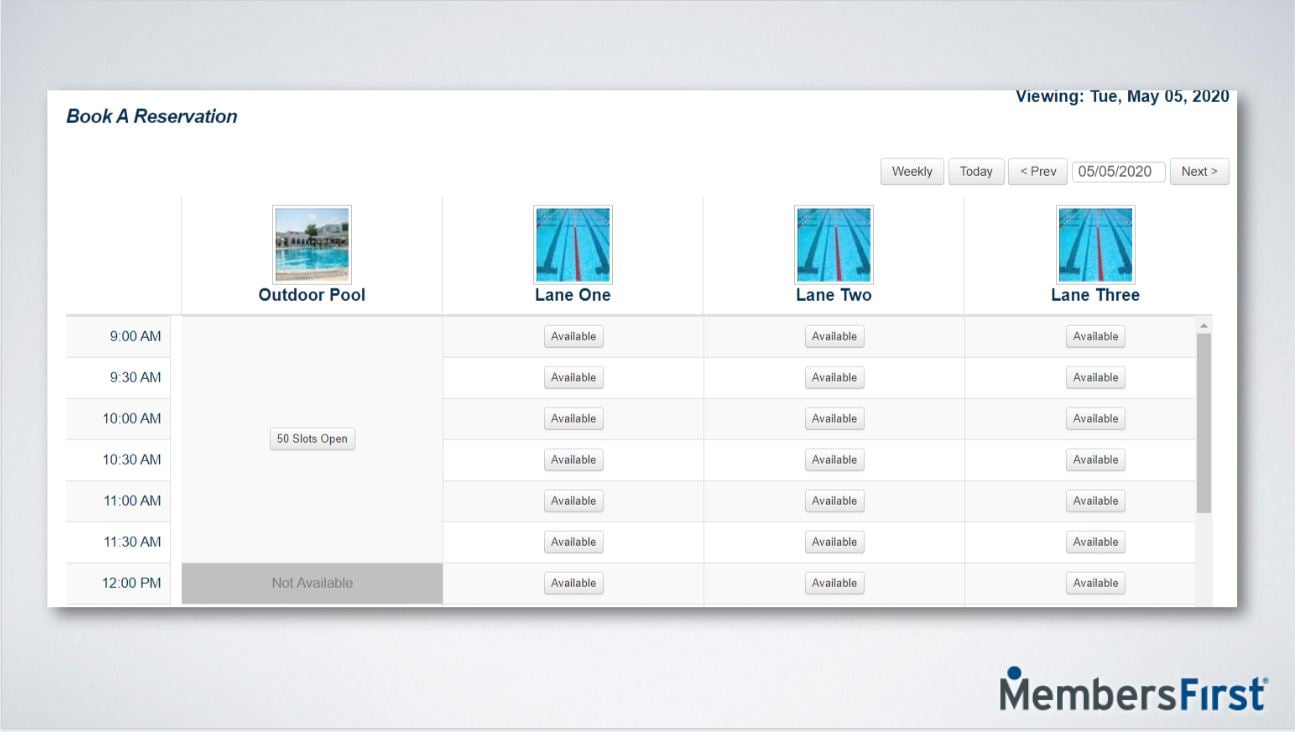 Digital Signage at the Club
Keeping your members informed can also take place while they're physically at the club. Reminders of physical distancing could be displayed on digital signage, as well as promoting the Resource Center for important updates and FAQs.
Digital signage is also a fun and effective way to share photos of members, either by using integration to your club website or even Instagram. Spreading positive images of members enjoying themselves will help boost morale and might even turn into a healthy competition to see who can get featured on the digital photo album.
Similar to the mobile app, physical menus can be temporarily replaced in your dining venues by using digital signage. This has the added benefit of easily changing and updating menu items as needed.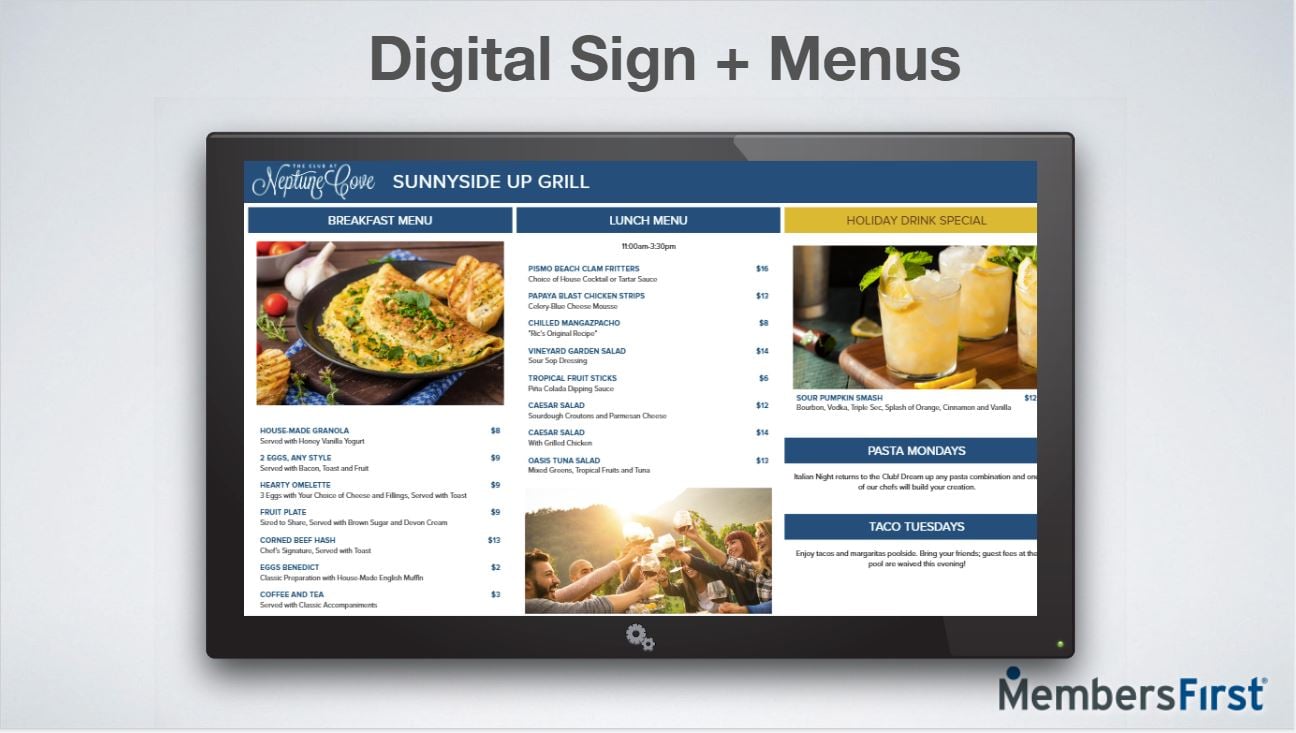 What will happen in the coming months is unpredictable, putting clubs in a challenging position to be the social hub that members have enjoyed in previous years. Making club communication a priority will be crucial to keeping members engaged.
If you are interested in learning more about how to use these tools for your club, schedule a demo with one of our Client Development Team members.