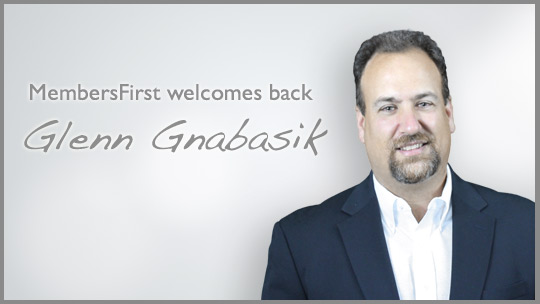 Wayland, MA - July 13, 2012 ‐ MembersFirst® Inc., the club industry's leading web-based solutions and services provider, has announced the return of Glenn Gnabasik to the position of Chief Technology Officer.
Gnabasik was the CTO at MembersFirst® from 2000 through 2007 where he played a key role in the company's launch and strategic direction. He was also responsible for the oversight and development of its core MRM™ (Member Relationship Management) platform.
I'm thrilled both personally and professionally to have Glenn back as a member of the MembersFirst® team, said Tony Baudanza, President and Chief Executive Officer. He is a dedicated and talented professional who consistently goes above and beyond to improve the technology experience for the clients he serves. Glenn's passion, leadership and industry knowledge make him the ideal choice for this important position.
MembersFirst® is a tremendous organization with fantastic leadership, industry best products and services and great people, stated Gnabasik. I loved every minute of the time I spent at MembersFirst® during my initial tenure with the company and can't wait to start round two.