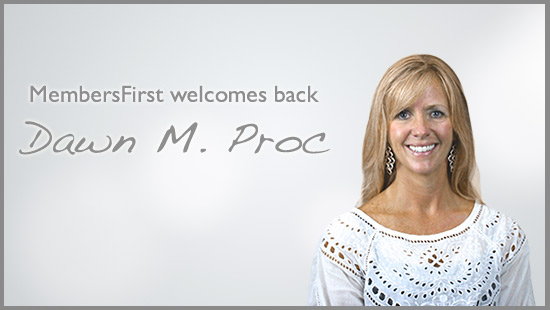 Wayland, MA - July 10, 2012 ‐ MembersFirst® Inc., the club industry's leading web-based solutions and services provider, today announced that Dawn M. Proc has returned to the company in the newly created role of Sales Manager for Health and Fitness.
Dawn formerly worked at MembersFirst® from 2005 to 2010 as the company's Western Region Account Executive. She brings 20+ years of experience building and managing successful client relationships in the leisure and hospitality industry to her new position focusing exclusively on health and fitness clubs.
Having Dawn back as part of the MembersFirst® family is awesome, stated Tony Baudanza, President & Chief Executive Officer. In her previous role with the company, Dawn's professionalism, dedication and sunny demeanor made her a favorite of our valued west coast clients and her peers. Her passion for health and fitness and our commitment and dedication to this important market made for a perfect match.
Dawn added she couldn't wait to get started. I believe that MembersFirst® has the best products, services and people in place to help health and fitness clubs decrease costs, grow revenue and improve the overall member experience. That, combined with my passion for this industry and overwhelming desire to help clubs achieve their online goals, makes this a truly exciting opportunity.