Wayland, MA - August 31, 2012 ‐ MembersFirst® Inc., a leading provider of website design, development, and internet marketing services to hundreds of member-based organizations, and Addison Reserve Country Club, the premiere South Florida country club setting, together announce the launch of the new Addison Reserve website (www.addisonreserve.cc).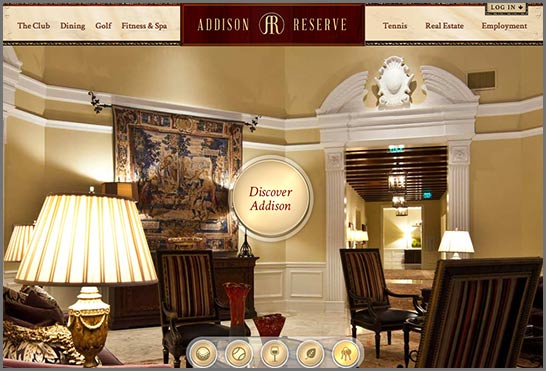 The new site features an interactive homepage tour utilizing stunning photography that highlights the true beauty and breadth of the club by showcasing five key aspects of the Addison lifestyle; Golf, Tennis, Dining, Spa & Fitness, and Membership. In addition, the site design is based heavily on actual architectural details that can be found at the club, including those of the recently and exquisitely renovated and expanded 70,000 square foot Clubhouse that opened to the membership in December 2011.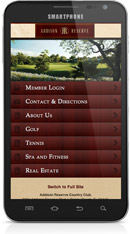 Michael McCarthy, Chief Executive Officer and General Manager at Addison Reserve said, As a Platinum Club of America and an Emerald Award recipient, we were especially sensitive to ensuring that the unique and special qualities that allowed our club to earn these prestigious honors carried over into the online world via our new website. The team at MembersFirst® was uniquely qualified to deliver on these high expectations and didn't disappoint. Our new website is tremendous and serves as an additional source of pride for our valued members and club staff.
In addition to the new website, Addison Reserve also partnered with MembersFirst® on the development of a mobile website for the club and took advantage of search engine optimization services to increase visibility of the website.
Working with Addison Reserve on this project was incredibly rewarding for us, noted Ryan Maione, Director of Interactive Services for MembersFirst®. With a project of this magnitude, there is a direct correlation between the level of engagement and preparedness on the part of the club and the end result we are able to produce. The team at Addison went above and beyond and gave us the opportunity to create an online presence that truly reflects the magnificence that is Addison Reserve Country Club.
About Addison Reserve
Addison Reserve has repeated as a Platinum Club of America and is ranked the 4th most admired Residential Community Club in the United States in 2012. A Platinum Club designation is the ultimate recognition of club excellence – equivalent to the esteemed 5 Star rating of resorts and hotels. Only three percent of our nation's clubs earn this honor. Home to 717 luxury single family homes situated on 653 lushly landscaped acres, Addison Reserve is the premiere South Florida country club setting.